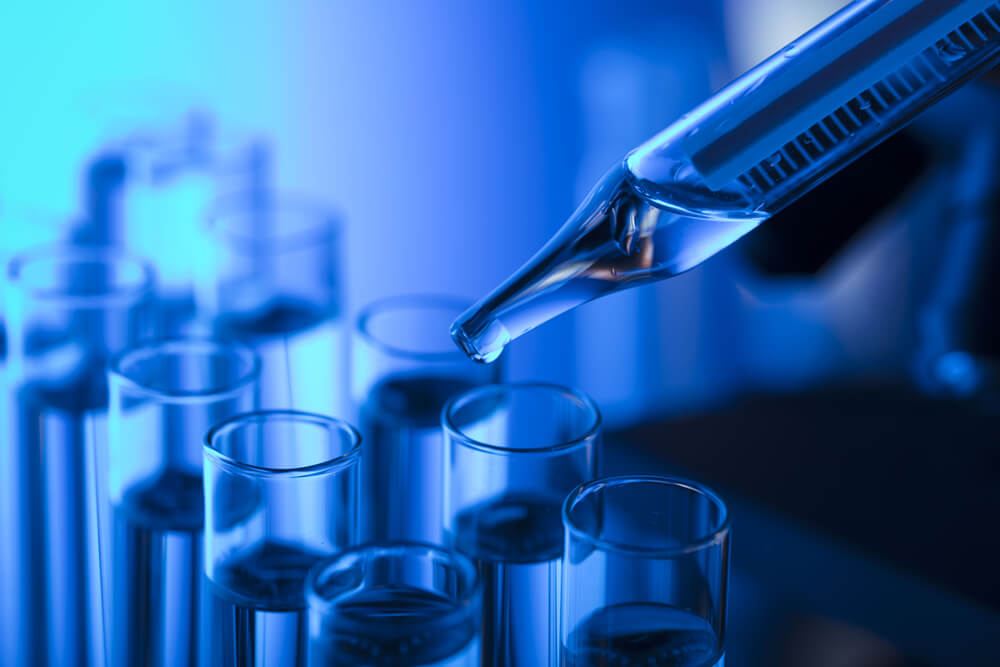 After a significant biotech boom over the last few years, the market has quieted. What does that mean for companies that want to pursue an IPO, and what are banks and analysts looking for in potential investments? 
To gain perspective on the current biotech investment landscape and sector outlook, ICR Westwicke recently hosted a webinar, "ICR Healthcare Symposium: Biotech Investment Landscape – Sell-Side Perspective." During the event, ICR Westwicke's Chris Brinzey and Brandon Weiner spoke with Josh Schimmer, Evercore ISI fundamental research analyst, and Andrew Tsai, Jefferies analyst, about the latest investment trends in biotech and how companies considering an IPO can position themselves for a favorable investment profile.  
The Current State of the Biotech Investment Landscape
Biotech experienced massive growth over the past two years, with companies raising $16 billion in 2020 and $34 billion in 2021. With a recent decline in funding, however, the biotech boom is slowing down. 
"We spent the last few years blowing up the bubble," says Schimmer. And now, he explains, we're cleaning up the effects of that bubble. "We have a lot of companies struggling with valuation," he says, going on to explain that there's a "black hole effect" when a company falls below the $100 million market cap. As a result, some companies will be acquired, some will be a target for a reverse merger, and some will shut down. However, he adds, some of the companies that are struggling now will find a way to recover.  
Tsai believes that there is still plenty of innovation in the sector but predicts that investors will be much more cautious in the short term, especially given macro factors that are impacting the overall market, such as inflation and rising interest rates.
The Evolving IPO Market
Even with the slowing market, Schimmer is hopeful that the IPO market will slowly reopen. "We're not going back to the 2019, 2020 crazy days," he says, "But we'll go back to something more normal and healthy." Whereas in 2020, 100 companies might have gone public, Schimmer thinks the coming market will be much narrower, with maybe five companies moving through to an IPO. 
With that narrow market in mind, what will investors look for in potential companies? While risk is always a factor in decision-making, every investor is different — it's not black and white. However, generally, investors want to see robust clinical data. "You need to base your investments on something fundamentally positive," explains Tsai. 
Investors today show a high interest in companies focused on oncology adding that neurology and endocrinology also offer interesting opportunities. In general, though, Schimmer says that he has seen a shift away from a focus on therapeutic categories with a movement toward products, fundamentals, and de-risk companies. "They want downside protection," he explains. 
What Does That Mean for Companies Considering an IPO?
In a narrow market, chance plays an important role for companies pursuing an IPO. "Timing is everything," says Schimmer, but he continues, you never really know when the "right" time is because the IPO window is always changing. 
With that in mind, it's imperative for companies to stand out when they do approach investors. "With the time constraints we have, you have to come to us with something provocative or differentiated. Really go that extra distance," Schimmer says. 
One thing that is effective in getting the attention of investors and analysts is a succinct corporate deck with clinical details clearly laid out. Ideally, Schimmer says, "They've laid out the biology in a clear way that I can actually understand, and the charts have labels and explanations." Your corporate presentation is often your first impression, so put sufficient time and effort into it.  
When your management team does get a chance to meet with analysts and investors, focus on building credibility. In simple terms, do what you say you're going to do. "I take notes during our conversation," says Tsai. "If I come back a year later and I haven't seen you go into the clinic, that's a problem. You have to execute."  
What should companies do in the meantime while they focus on clinical trials and producing tangible results? Schimmer and Tsai recommend focusing on activities that can help raise awareness of the company. "Why not go to broker conferences? Why not do some non-deal road shows? You may not get as many meetings, but you are at least building some awareness," says Tsai. 
The biotech investment market may have slowed, but there are still ample opportunities for innovative companies — as long as management teams are committed to putting in the time and effort to produce results. For more on what's in store for the biotech market, listen to the full webinar recording.