Mike Piccinino, CFA
Mike Piccinino has worked as an equity research analyst for over 11 years, including nine years on Wall Street. T. Rowe Price hired Mike in 2000 as an associate in the Investment Operations group. In 2001, Mike joined the Equity Research group at T. Rowe Price as a research associate supporting two investment analysts. Mike was promoted to an associate research analyst position in 2004 and began assuming primary research coverage of small-cap consumer stocks shortly thereafter.
Biography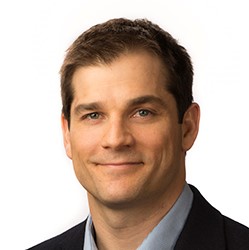 Mike has been exclusively focused on advising MedTech & Diagnostics companies since he joined the firm in early 2011. As a member of Westwicke's MedTech & Diagnostics team, Mike has established strong relationships with both private, and public, clients, in a variety of therapeutic and device areas including: Alliqua BioMedical, Applied Proteomics, Avedro, Bioventus, Bovie Medical, ConforMIS, GI Dynamics, Greatbatch, Halyard Health, Hansen Medical, Helius Medical Technologies, Hologic, Kinetic Concepts, K2M Group Holdings, Lumenis, Organogenesis, Rochester Medical, Senseonics, Strand Life Sciences, Synergetics, Tactile Medical, Teleflex, Urologix, Venaxis, and Venus Concepts.
Prior to joining Westwicke, Mike worked as an equity research analyst at T. Rowe Price in Baltimore, Maryland and, in this role, worked closely with small-cap mutual fund portfolio managers, providing industry knowledge and stock recommendations appropriate to each fund's focus. During his nine years with T. Rowe Price, Mike was exposed to all facets of the buy-side investment process including involvement in IPOs, non-deal road shows, PIPEs and follow-on offerings across multiple sectors and market capitalization ranges. Mike also spent a year in T. Rowe Price's Global Investment Services group working on the institutional sales and client service team.
Mike holds a BA from James Madison University and received his Chartered Financial Analyst designation in 2006. Mike also holds a Series 79 securities license and earned the Investor Relations Charter (IRC®) credential in 2018. Mike lives in Ellicott City, Maryland with his wife, Brandi, and daughters, Whitney and Charlotte.