Chris Brinzey, MBA
Chris Brinzey joined ICR Westwicke in February 2015 as a Managing Director and leader of our Boston office. Chris' work focuses on helping clients in the biotechnology and life sciences, specialty pharmaceuticals, and healthcare services areas. Over his career, Chris has invested in hundreds of publicly traded companies in all areas of the diverse healthcare market. In addition, Chris has Board-level experience, having worked with a number of private companies. Chris brings diverse experiences and depth of industry knowledge to Westwicke' clients.
Biography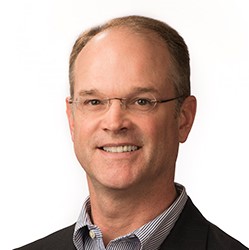 Chris has over 20 years of experience working within the financial services industry. During this time Chris has worked both as a sell-side and a buy-side analyst. Prior to joining ICR Westwicke, Chris was a Senior Vice President of Research and a member of the Portfolio Management team at Tekla Capital Management (formerly Hambrecht & Quist Capital Management), which manages $2.5 billion in assets and is focused on investing in both public and private healthcare companies. At Tekla, Chris' responsibilities included in-depth industry coverage of public companies within multiple healthcare sectors including biotech, specialty pharmaceuticals, and the healthcare services area. Responsibilities at Tekla also included working with private companies both as a Member of the Board as well as a Board Observer helping portfolio companies refine corporate strategies, assist in fundraising, and provide Board oversight of corporate exits (trade sales or IPOs).
Prior to working at Tekla Capital Management, Chris was a Vice President at Advest, a full service regional investment bank, where he was hired to be the senior publishing analyst covering the Healthcare Information Technology and Services sector. At Advest, Chris was responsible for starting the healthcare information technology practice and publishing thematic and monthly industry and company reports on the Healthcare Information Technology sector, including thought-leadership pieces on Internet and mobile healthcare technologies.
Chris earned an MBA from Northeastern University and holds a BA in psychology from Hobart College. He lives just south of Boston, Massachusetts with his wife and three girls.