Mike Cavanaugh
As a Managing Director in ICR Westwicke's Boston office, Mike Cavanaugh works primarily with public and pre-IPO companies in the medical device and diagnostics spaces.
Biography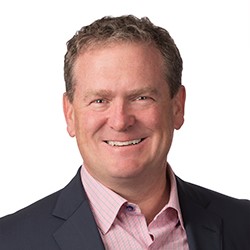 He developed his expertise in helping companies shape their messages to the investment community through 20 years working on Wall Street in a variety of healthcare research and client-facing roles.
Immediately prior to joining ICR Westwicke, Mike was a Managing Director at Advent Capital Management covering institutional investors and consultants in multiple verticals and geographies. Prior to that, he held business development and client service roles at Boston-area investment management firms including State Street, as well as healthcare research and research sales roles at Standard & Poor's, Salomon Brothers, Lazard, and Bear Stearns. His diversified experiences have provided an intimate knowledge of the public and private investment markets from multiple viewpoints, as well as significant industry relationships. Mike has a BA in economics from Trinity College (CT) and an MBA in finance from Vanderbilt University. He lives in Sudbury, Massachusetts, with his wife and three sons.