Peter Vozzo, MBA
Peter joined the ICR Westwicke team after spending nearly 10 years as an investor relations officer with various life sciences companies and close to a decade as a sell-side research analyst.
Biography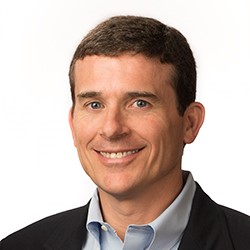 Prior to joining ICR Westwicke, Peter spent six years as Director or Senior Director of Investor Relations with two biotechnology companies, MedImmune and Human Genome Sciences. In addition, he was Vice President, Investor Relations at Catalyst Health Solutions, a pharmacy benefit manager, and most recently Director, Global Investor Relations with Qiagen, a life sciences company based in Germany. Peter's investor relations responsibilities included communicating strategic and financial initiatives directly with the investment community, creating and maintaining relationships with institutional investors and analysts, and targeting prospective shareholders to broaden investment interest.
Peter started his Wall Street career as a sell-side analyst. He was an equity research analyst with Unterberg Harris in New York, and became a Senior Equity Securities Analyst with Interstate/Johnson Lane and Wachovia Services in Charlotte, North Carolina.
Peter earned a BS in Chemistry and an MBA in Finance/Accounting, both from the University of Connecticut. He lives in Montgomery County, Maryland, with his wife and two children.