Mike Vallie, MBA
Mike joined ICR Westwicke in 2015 as a Senior Associate, supporting the firm's Medical Technology and Diagnostics practice. Prior to joining ICR Westwicke, Mike worked in a variety of roles in the healthcare industry.
Biography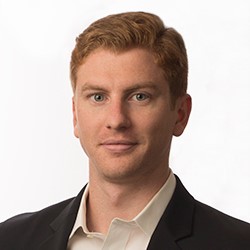 Most recently, after multiple promotions, he worked as a Manager within the Healthcare Corporate Financial Strategy Consulting group at AARP, where he managed the financial planning and analysis process for a portfolio of products, developed project valuation models, performed financial due diligence, maintained risk management dashboards, and provided management consulting services throughout the organization's Healthcare Products and Services division. He also worked alongside industry leading healthcare firms to develop, monetize and optimize co-branded insurance and financial products. Before joining AARP, Mike spent two years at JHS, a medical supplies retailer, where he oversaw the company's marketing strategy and pricing models, conducted competitive and industry research, and helped launch new product categories.
Mike received his MBA in Finance from The Robert H. Smith School of Business at the University of Maryland, and his BS from George Mason University.