John Woolford, MBA
John is a Partner at ICR Westwicke with 20 years of Wall Street and industry experience. Since joining the firm in 2007, he has worked with both public and private companies in several areas of the life science industry including: biotechnology, specialty pharmaceuticals, nutraceuticals, and diagnostics. In addition to traditional IR initiatives, John has guided his clients through IPOs, capital raises, M&A, and other business development activities.
Biography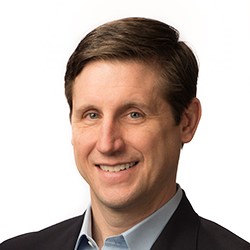 Previously, John was a Life Sciences Equity Research analyst at Legg Mason Wood Walker, Inc., now part of Stifel Nicolaus, with a focus on both early stage drug discovery companies and pharmaceutical service and product suppliers.
He began his career in operational roles at Primedica Corporation, now a subsidiary of Charles River Labs, and MedImmune, Inc., now a subsidiary of AstraZeneca International. Most recently, he was Director of Finance and Strategic Planning at Lentigen Corporation, a venture-stage biotechnology company, with responsibility for corporate positioning, strategy and capital raising.
John received an MBA from the R.H. Smith School of Business and a BS degree in Microbiology from the University of Maryland at College Park. He lives in Baltimore, Maryland, with his wife and two children.