Mark Klausner, MBA
Mark co-founded Westwicke, LLC. in 2006. Since then, Mark has managed the firm's strategic direction and led ICR Westwicke's medical technology and diagnostics practice. He has worked with a broad spectrum of companies in the sector and his capital markets knowledge has been instrumental in helping a number of companies successfully complete initial public offerings and other financing transactions.
Biography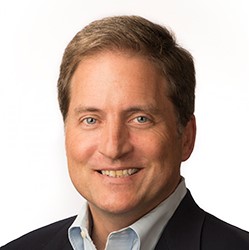 Prior to founding Westwicke, LLC., Mark worked on Wall Street for over 17 years in a variety of senior positions in investment banking and equity capital markets. For the first six years of his career, he worked as a generalist in investment banking at Smith Barney, Citibank and Merrill Lynch.
In 1995, he accepted a position in the Health Care Investment Banking Group at Alex. Brown & Sons. In 1999, Mark joined the Equity Capital Markets Group to head Equity Origination for the Health Care sector. He was promoted to Managing Director in 2001. In 2004, Mark was recruited to Wachovia Corporation as a Managing Director and Head of Equity Origination for the Health Care and Technology industries.
During his career, Mark has worked on over 100 capital raising and strategic advisory transactions with an aggregate value of over $20 billion. In particular, he has extensive experience in originating, structuring and executing public and private equity transactions and advising companies on capital markets issues.
Over his career, Mark has worked with companies in all sectors of the healthcare industry including: MAKO Surgical, Hologic, TranS1, Vocera, IDX Systems, Trius Therapeutics, Digene, Array BioPharma, Evalve, Acclarent, Respironics, United Therapeutics, Health Care REIT and Province Healthcare.
Mark received his MBA from The Darden School and his BA in Economics and Computer Science from Colgate University. He lives in Baltimore, Maryland, with his wife and four children.