Caroline Corner, Ph.D.
Caroline Corner, Ph.D., joined ICR Westwicke in 2016 as a Managing Director leading our San Francisco effort in Medical Technology. Caroline's focus is working with both public and private companies in the medical device and diagnostics areas. Her expertise and extensive C-level industry relationships stem from more than 12 years working in sell-side equity research, various roles within device and healthcare companies, as well as her academic training in biochemistry, engineering and nanobiotechnology.
Biography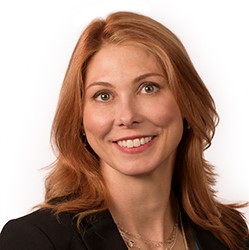 Caroline was most recently a Managing Director in equity research at Cantor Fitzgerald covering medical technology. She previously held senior research positions at MLV & Co., Pacific Growth Equities and Wells Fargo Securities, covering medical devices and diagnostics and has also worked heading investor relations within a publicly-traded life science company. Caroline has participated in numerous IPOs and capital raises for small- to mid-cap companies. Prior to entering equity research, she held engineering and product development positions at Baxter Transfusion Therapies and Eli Lilly and Company. Caroline received her Ph.D. in Biological Engineering from Cornell University and a BS in Biological Systems Engineering from Virginia Tech. She lives in San Francisco, California with her three sons.