Lauren McCormick
Lauren joined ICR Westwicke as an associate in 2016. Now a Senior Vice President, Lauren works closely with a number of private and public companies in the healthcare industry, focusing her efforts on in-depth research and data analysis to create sell-side and buy-side strategies.
Biography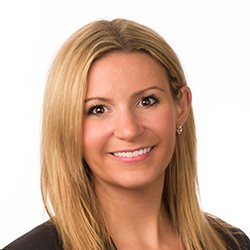 She helps manage all investor outreach through the coordination of conferences, non-deal road shows and investor days along with corporate communications by drafting press releases and managing earnings preparations.
Lauren's responsibilities also include maintaining and creating investor presentations, analyst consensus models, institutional account profiles, websites and analyzing trends and companies in the healthcare sector.
Prior to joining ICR Westwicke, Lauren was an Investor Relations and Corporate Communications Associate at Synageva BioPharma Corp., a Boston-based biotechnology company. At Synageva, Lauren supported the executive management team in all investor relations activities and managed corporate branding. Lauren left Synageva after it was acquired by Alexion Pharmaceuticals, Inc. in 2015.
Lauren holds a BS in Business Administration from Marist College and lives in Boston, Massachusetts.