Tom McDonald
Tom joined ICR Westwicke in 2010 to head the business development and institutional marketing efforts for the firm. In his role, Tom is responsible for marketing the firm's capabilities to not only potential new clients but the institutional investment community to include: buy-side analysts and portfolio managers, private equity firms, venture capitalist and the professional services sector. In his daily activities, Tom attends Wall Street healthcare conferences, meets with institutional investors, speaks directly with private and public healthcare company CEOs & CFOs, and engages with social media in order to enhance the awareness of the firm.
Biography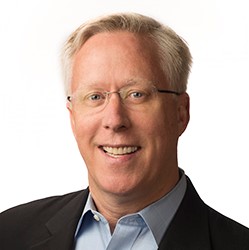 Prior to joining ICR Westwicke, Tom worked on Wall Street in institutional sales for over 17 years. Throughout his career Tom has worked for several top-tier firms including Alex. Brown, Deutsche Bank, CIBC World Markets and Oppenheimer & Co. Tom was a Director of North American Cash Sales at Deutsche Bank from 1993 to 2003.  In 2003, he moved to Oppenheimer & Co. where he was promoted to Managing Director in 2008. During his time at Deutsche Bank, Tom managed a team of salespeople that covered accounts in Minneapolis and New York. At Deutsche Bank he maintained a top 5% ranking in American Express's salespeople survey out of a total of 275+ individual salespeople. Internally at Deutsche Bank, Tom was consistently ranked in the top four sales people by the Deutsche Bank analyst poll.  He also achieved a rank of seven or higher at every account managed by the Baltimore team.
As a senior salesman, he covered accounts in the Midwest and East Coast. He achieved the #1 McLagan ranking at Peregrine while the firm average in 2007 remained below a #15 rank. He also achieved the #1 ranking in the UBS Global Broker Vote for mid-cap growth sales coverage.
Tom received a BS in Political Science from Towson University in Towson, Maryland. Tom remains active in the community by volunteering for several non-profits and community organizations. He lives in Baltimore, Maryland, with his wife and three children.