Robert Uhl, MBA
Robert joined ICR Westwicke in 2011 as a member of the life science team where he works with both public and private companies in the specialty pharmaceutical and biotechnology sector. His expertise spans the spectrum of investor relations activities including strategic buy-side and sell-side relationship building, corporate messaging and positioning, and investor perception audits.
Biography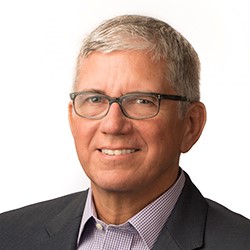 Robert has over 20 years of Wall Street experience on both the sell-side and buy-side, primarily as a financial analyst and as director of equity research. He also brings over three years of experience on the corporate side as an investor relations officer at a biotechnology company. Just prior to joining ICR Westwicke, Robert served as Senior Director, Investor Relations with Halozyme Therapeutics. His responsibilities included oversight of all communications with the investment community including details of Halozyme's business plan and development programs in oncology, immunology and diabetes. He also assisted in two successful capital raises for Halozyme, directed the media relations initiative, and updated and maintained the company website.
Prior to Halozyme, he served as vice president, specialty pharmaceuticals analyst with FBR Capital Markets in Arlington, Virginia. Mr. Uhl has spent most of his career as a healthcare financial analyst following the branded and generic pharmaceutical and biotechnology sectors and, as director of equity research. Prior to FBR, Robert was employed at Leerink, Swann & Co., Salomon Brothers, and Curran Capital Management. During his career, Robert has assisted numerous companies with initial public offerings and capital raises. Before entering the investment field, Mr. Uhl worked in equine pharmacology research at the University of Kentucky. Currently Robert serves on the board of the San Diego Chapter of the National Investor Relations Institute (NIRI).
Robert earned a BS in microbiology from Purdue University and an MBA in international business studies from the University of South Carolina. He lives in San Diego, California, with his family.