Rob Leggat
Rob Leggat joined ICR Westwicke in October 2015 as a Managing Director in the Boston office. Rob is responsible for further developing and managing ICR Westwicke' relationships with the leading institutional healthcare investors throughout the country. During his career on Wall Street, Rob has coordinated equity deals, traded equities on behalf of institutional clients and marketed equity offerings and research to institutional clients in Boston. Rob has had significant exposure to the life sciences, medical technology and services/HCIT verticals within the healthcare market. He has proven effective at developing strong relationships with the investment community.
Biography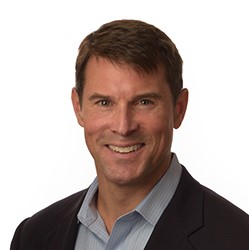 Rob leads ICR Westwicke's institutional marketing effort, where he manages our relationships with the buy-side healthcare community in all key institutional regions including; New York, Boston, the Mid-Atlantic, the Midwest, Denver, Kansas City, Texas and the West coast.
Prior to joining ICR Westwicke, Rob worked at several investment banks and has over 20 years' experience on Wall Street. Throughout his career he has had exposure to all aspects of the equity capital markets including structuring deals as an analyst on the equity syndicate desk at J.P. Morgan in the early 90's, trading on behalf of institutional clients in both the New York and Boston offices of J.P. Morgan and working in institutional sales as a Managing Director for Janney Capital, Lazard Capital Markets, and Mizuho Securities USA.
Rob has had a strong track record of managing institutional relationships in the Boston market and has relationships with many of the leading healthcare accounts including: Adage, Fidelity, Wellington, The Boston Company, Columbia, Pioneer, Granahan, Putnam, Westfield, MFS, Tekla, and RA Capital.
In 1997 he helped establish the Boston trading desk for J.P. Morgan and went on to open the Boston offices for both Janney Capital in 2002 and Lazard Capital Markets in 2006. He oversaw significant growth in the Boston market for both Janney and Lazard where the business more than doubled within the first two years of operation. Rob has always had heavy exposure to the healthcare sector especially at Lazard where he worked with high profile sell-side analysts in the biotech, healthcare services, life sciences and medical technology verticals. He has proven effective at developing deep relationships with institutional healthcare investors in the Boston community.
During his career, Rob has marketed numerous healthcare company equity offerings including IPOs, follow-ons and private placements to his Boston client base. He has also conducted a plethora of non-deal marketing days for both public and private pre-IPO healthcare management teams.
Rob received a BA in Government from Dartmouth College in Hanover, New Hampshire. He holds his Series 7, 63, and 24 securities licenses and lives just south of Boston with his wife and two children.